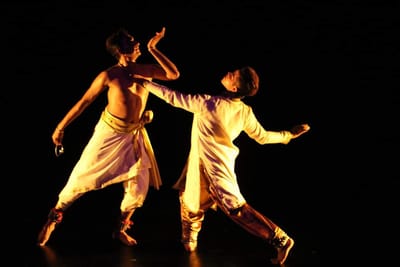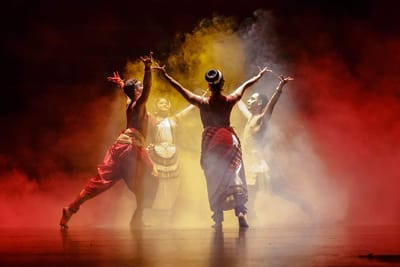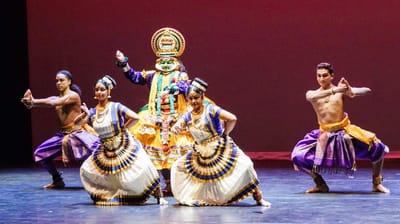 "UNITY IN DIVERSITY " (2013) – Unity in diversity is a concept of "unity without uniformity and diversity without fragmentation" that shifts focus from unity based on a mere tolerance of physical, cultural, linguistic, social, religious, political, ideological and/or psychological differences towards a more complex unity based on an understanding that difference enriches human interactions.
"SAMYOGITA"(2015 & 2016) - Samyogita was a dance production in which he showcased 4 different South Indian Classical Dance Forms of Bharatanatyam, Kuchipudi Kathakali, and Mohiniyattam with an ensemble 20 dancers., that included established dancers from GTA , India and UK.
"SAMARPANA"(2016) – A piece choreographed in Bharathanatyam that signifies the complete surrender of the body, mind & soul and belongings by submerging our own identity with that of almighty.
"OORJA"(2016)- is a voyage through the energy that exists within us all. This Choreography explores the energy which begins at its core from within us. Then it travels into the space around us, to finally reach towards the infinite. A unique choreography using the vocabulary of 4 South Indian Classical Dance forms.
"YATRA" (2018)- a Kathak - Kuchipudi duet dance production. A choreography as a result of an inspiring quote by RUMI- " The lamps are different, but the Light is the same.One matter, one energy, one Light, one Light-mind, endlessly emanating all things".
"LEELA"(2018) - is a choreography representing the playfulness amongst the friends through 3 South Indian Classical dance forms.
" SAMA" (2019) - Sama is a journey, where dancers of different styles from Kerala discover and assimilate the nuances of their respective dance forms.